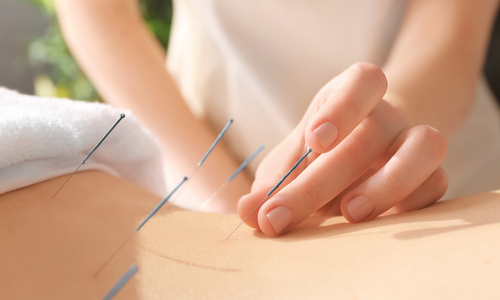 How to Get the Most Out of Your Acupuncture Treatment
Acupuncture offers a simple, effective way to treat illnesses, diseases, and injuries and may help you reduce your reliance on pain killers or other medications. These tips will help you ensure that your sessions are effective and rewarding.
1. Arrive Early
You're bound to feel a little stressed if you just spent the last 30 minutes fighting traffic on the way to your acupuncture appointment. Arriving 10 to 15 minutes before your appointment will give you ample time to slow down and let go of those stressful feelings.
2. Just Relax
Does the idea of inserting needles into your skin sound a little scary? It's only natural to feel a little apprehensive before your first acupuncture appointment, particularly if you're unfamiliar with the needles acupuncturists use.
Acupuncture needles are much thinner than hypodermic or even sewing needles. In fact, they're no thicker than a human hair. Some people report a slight pinch or ache when the needles are inserted, while others don't even realize that the needles are in place. You may be more likely to feel the pinch if you're tense at the beginning of the session.
If you're feeling a little stressed or tense, breathe in slowly through your nose, hold your breath for a few seconds, then exhale through your mouth. Deep breathing is a simple way to reduce stress and make your acupuncture session more relaxing.
3. Wear Comfortable Clothing
Your acupuncturist will be able to place the needles easily if you wear loose clothing that can be rolled up or pushed aside. It's best to skip tight or uncomfortable clothes if you'll be visiting the acupuncturist later in the day.
4. Eat Lightly
Eat a light meal or snack an hour or two before you arrive at the appointment. Your session might not be as productive if you're feeling hungry or lightheaded. Eating a heavy meal can cause an upset stomach, particularly if you lie down on the acupuncture table soon after eating. You'll be much more comfortable and more likely to receive the full benefit of your treatment if you schedule larger meals after your appointment.
Be sure to avoid alcohol and caffeine before your appointment. These substances can interfere with an accurate diagnosis and may delay healing.
5. Don't Brush Your Tongue
Avoiding tongue brushing probably sounds like a strange request. After all, brushing your tongue removes plaque from your mouth and helps you keep your breath fresher. In its natural state, your tongue provides important clues about the state of your health. If you brush it within 24 hours of your appointment, your acupuncturist may not have an accurate impression of your health.
According to Prevention, a yellow tongue may be a symptom of sluggish digestion, a purple tongue a sign of poor blood circulation, or a greasy tongue an indication of a poor diet. Checking out your tongue is just one of the ways your acupuncturist makes a diagnosis.
6. Don't Schedule Strenuous or Stressful Activities After Your Session
Avoid heavy exercise or activities that raise your stress level after your acupuncture appointment. You may notice that your acupuncture results last longer if you don't tax your body or mind after your session. Vigorous workouts at the gym or stressful meetings at work should be avoided during the day of your appointment if possible.
7. Follow Your Acupuncturist's Recommendations
In addition to performing acupuncture, your acupuncturist may also recommend dietary and lifestyle changes or prescribe herbal medications or supplements that will enhance the effects of your treatments. If you don't follow these suggestions, your treatment may not be quite as successful.
8. Be Patient
Although you'll probably begin to feel a little better after your first acupuncture session, you'll most likely need multiple appointments to fully address your problem. Patience is important, whether you're suffering from an injury, want to improve your gastrointestinal health, or are desperate for relief from frequent migraines. As your treatment progresses, you'll notice a marked improvement in your symptoms.
Acupuncture is a safe, helpful way to treat many physical and mental conditions, although it does take time. In fact, a meta-analysis of chronic pain research published in the Journal of Pain revealed that acupuncture offers an effective way to treat chronic pain and prevent symptoms from occurring again.
Have you been considering acupuncture? Contact us to schedule your appointment.
Sources:
Prevention: 5 Things an Acupuncturist Can Tell Just By Looking At Your Tongue, 8/19/16
Journal of Pain: Acupuncture of Chronic Pain: Update of an Individual Patient Data Meta-Analysis, 5/1/18