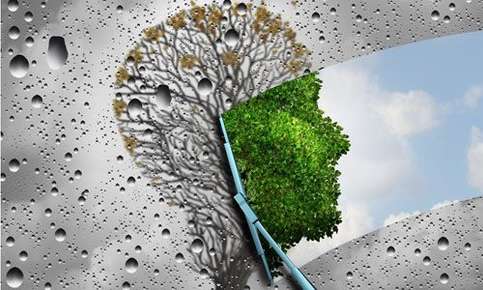 Are you feeling a little frustrated because you haven't seen an improvement in your symptoms since beginning acupuncture treatment? Many factors can influence your body's reaction to your treatments. If you aren't getting better, one of these reasons may be to blame.
You Haven't Given the Treatments Enough Time to Work
Diseases and conditions usually only develop after months or years of imbalances in your body. Unfortunately, a few acupuncture treatments aren't usually enough to reverse long-term symptoms. You may not notice an improvement in your symptoms if you've only had three or four treatments or don't visit the acupuncturist regularly. Although frequent appointments are needed when you first begin acupuncture treatment, you won't need to visit the office quite as often as your treatment progresses.
You're Stressed
Stress may be one of the reasons you don't feel well, particularly if you suffer from frequent headaches, fatigue, gastrointestinal issues, obesity, insomnia, high blood pressure, diabetes, or heart disease. Stress may not only cause or contribute to your condition or disease, but might also interfere with your acupuncture treatments.
More and more of us are feeling stressed these days. When the American Psychological Association studied the condition for its 2015 Stress in America report, they discovered that 78 percent of Americans had experienced at least one stress symptom in the past year. Twenty-four percent of those surveyed reporting experiencing severe stress.
Incorporating a few stress-busting strategies into your day, such as meditation, yoga, long walks, tai chi, visualization or aromatherapy, may help you enjoy the full benefit of your acupuncture treatments.
You Live or Work Around Mold
It's difficult to get better if you're routinely exposed to substances that make you ill. Exposure to toxic mold may cause headaches, bronchitis, chronic sore throat, dizziness, sinus infections, asthma, memory problems, dermatitis and other symptoms. Your treatments will be much less effective if you return to your mold-infested home or office after your sessions.
Mold thrives in dark, damp spaces and can live on virtually any surface, including wood, concrete and carpeting. Eliminating leaks in your home can prevent mold growth, but the dangerous substance isn't always noticeable. It can grow unseen in walls or ceilings. If you have an older home that doesn't have a bathroom fan, mold may be growing in the space above the ceiling. Mold may also be a problem if the lumber used to construct your home got wet during the building process, according to an Acupuncture Today article.
If your symptoms aren't improving, it may make sense to test your home for mold and use air purifiers and vacuum cleaners with HEPA filters that trap mold spores. Mold isn't the only airborne substance that can reduce the effectiveness of acupuncture treatments. Exposure to any environmental toxin, such as smog or chemicals, may affect your progress.
You're Experiencing Side Effects from Medications
Although medications may help improve your symptoms, they often cause unpleasant side effects. Those side effects may be the reason that your condition appears to be unchanged, even though you receive regular acupuncture treatments. Despite the fact that you feel the same, your treatment might actually be working to treat the underlying cause of your disease or condition. If you continue your acupuncture sessions, you may soon see signs of improvement and might even be able to reduce the dosage of your prescription medications or even stop taking them eventually.
You Don't Follow Diet and Lifestyle Recommendations
Acupuncture doesn't just address your symptoms but offers a whole body approach to wellness. As part of your treatment plan, your acupuncturist may have recommended that you lose weight, take herbal remedies, eat healthier, exercise or stop unhealthy habits, such as smoking. If you don't follow those recommendations, your acupuncture results may not be quite as impressive as you had hoped.
Eliminating common obstacles is a simple way to boost the effectiveness of your acupuncture treatments. During your appointments, we'll discuss ways you can best optimize your treatments and improve your health. Contact us to schedule your next appointment.
Sources:
American Psychological Association: 2015 Stress in America
http://www.apa.org/news/press/releases/stress/2015/snapshot.aspx
Acupuncture Today: Toxic Mold, 6/06
http://www.acupuncturetoday.com/mpacms/at/article.php?id=30391
Acupuncture Now Foundation: One, Two, Three, Four…How Many Sessions More?
https://acupuncturenowfoundation.org/2016/03/one-two-three-four-how-many-sessions-more/
British Acupuncture Council: Ask an Expert
https://www.acupuncture.org.uk/category/public-content/public-ask-an-expert/ask-an-expert-about-acupuncture/ask-an-expert-about-acupuncture-how-often.html
Acufinder: How Many Acupuncture Treatments Will I Need?
https://www.acufinder.com/Acupuncture+Information/Detail/How+many+acupuncture+treatments+will+I+need+